Microsoft SkyDrive provides more almost seamless Cloud storage and streaming on Windows 8, medium and large organization official use is unpredictable
Everything is The Cloud these days and Microsoft will up the ante in being your Cloud provider with Windows 8 SkyDrive integration.  Whether or not IT departments sanction SkyDrive is unclear. However with MS Office integration straight out of the box, SkyDrive will quickly spread among users both in business and for personal use. 
The desktop, MS Office and Metro apps will allow users to automatically store important files, photos and videos on your computer and in The Cloud. Any file can be available on our Windows Phone, laptop, desktop and wherever you go.
Download the Consumer Preview of Windows 8
Traveling to see to a remote location to see a client? Don't worry about if the files aren't on you laptop or Windows tablet. Just check your SkyDrive when you get there.
Apple will still have the upper hand with music on iCloud.  For an annual fee, Apple is providing legitimate copies of the music users perhaps acquired through downloading.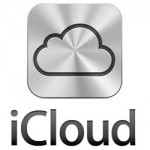 However, streaming music and videos in the Apple model costs money both in the annual fees and monthly service charges from mobile phone providers. Customers who use iCloud or Siri have doubled their data use since November, not a good thing when providers are ending unlimited data plans.
I wouldn't count Microsoft out of the music game. Zune is quietly developing into a music hub that could rival iTunes. What gives Microsoft the advantage are more than 1 billion users of Windows who can freely use SkyDrive.
Users will need a Windows Live or Hotmail account to use SkyDrive feature, which is also a need for Windows 8 registration and access to the Microsoft Store. The registration is similar to the need for an iTunes account to use any of Apple's iTouch, iPhone, iPad or Mac devices. Whether Microsoft allows consolidated registration for companies is not clear yet.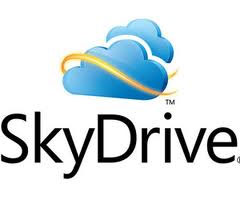 I've used the free SkyDrive service and find it convenient. Files are stored in folders and commonly named. Here's a video of Joe Murphy singing Rambling Woman at the Fredericton Blues Festival I uploaded last fall. I marked the file as public so anyone can see it. Most files would be private or shared within an organizational groups defined by the user.
With the release of Windows 8 Consumer Preview, SkyDrive will be much smoother than its implementation as a sideline of Windows Live.
Preston Galla of ComputerWorld thinks Windows SkyDrive will beat Apple's iCloud.  Microsoft will be very liberal in use, while Apple charges annual fees. Apple's iCloud is not simple to set up. SkyDrive is automatic.
"Windows 8 Will Deliver a Cloud Service to Rival or Beat iCloud. In Windows 8 Microsoft will merge its free online storage service SkyDrive and syncing software Mesh to provide the backbone for what looks to be a service that will rival or beat iCloud."
"In Windows 8," he writes, "those tools together will automatically sync all your important files to the cloud, and then sync them to your devices. So if you write a Word document, for example, it will get sent to the cloud, and that document will then be available on a Windows Phone, a Windows 8 tablet, or other Windows 8 device. It will also be available from any Internet-connected device. ComputerWorld
Google Docs or SkyDrive
Google Docs is a great idea. Using a MS Office add-in, Google stores synchronized copies of files automatically on its Cloud service. Google Docs has two major drawbacks. First it changes the file name to something unrecognizable and second it has problems keeping files in sync.
I used Google Docs last fall when I was out-of-town. Frequently files developed 2nd and 3rd generation copies in both places. This is a known problem that wastes user time  trying to find the latest revision.
If Microsoft SkyDrive can sort out the sync problem it will send Google Docs to the large pile of unfinished bright ideas from Google.
For more details on Microsoft SkyDrive, read Connecting your apps, files, PCs and devices to the cloud with SkyDrive and Windows 8 from the Building Windows 8 blog.
Why The Cloud
Like it or not, we are moving to a hybrid model of data storage – some files on a physical device and some stored amorphously on huge storage farms dubbed The Cloud. The Cloud is a concept of service not hardware and software. The data is not really in the sky but resides on physical servers. However, which server and where it is located is irrelevant.
The Cloud has been in existence for decades. Windows Hotmail is a Cloud email service. Amazon.com operates in The Cloud and has become so proficient it sells Cloud services to other organizations.
The Cloud allows users to use data from anywhere. With the proliferation of mobile devices and less use of laptops and desktops, The Cloud provides convenient data and application storage.
The Cloud is a natural progression from Client Server installations of the 1990s when companies created applications and data stores on large servers and allowed access through desktop and laptop computers.
Centralization on a server was easy to support but the amount of data flowing along the network made remote access difficult. Large organizations like banks and government struggled to offer remote access to all their users.
Thin and nimble web-based applications were the next step in the evolution. They were much easier to design, code and implement. Web applications also allowed remote users to have the same experience as local users.
The Cloud moves the concept to the next level where the applications and data are stored on large server farms. The Cloud provides automatic loading and storage functions which blur exactly where things are located and usually provides redundant storage.
The Cloud presents IT organizations with serious implementation issues such as what is stored where. Send apps and data to remote locations doesn't always improve service since local users are now operating at sub-network speeds.  There are no easy answers to which computing model is the best.
For an overview of The Cloud, see Wikipedia.